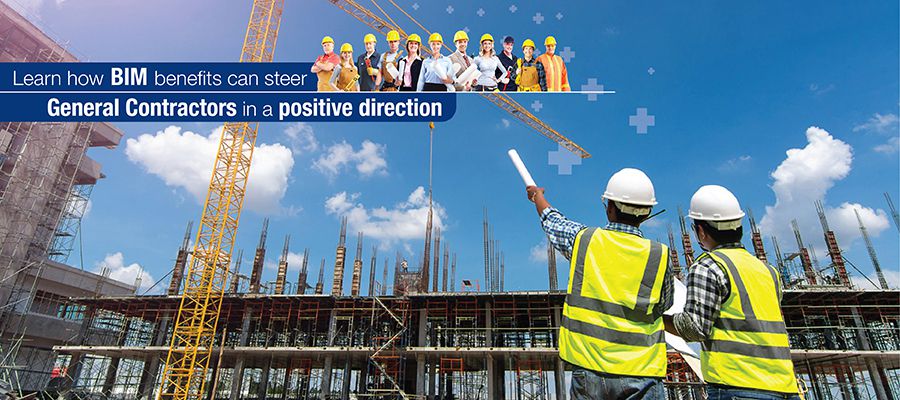 Construction projects are not possible without general contractors and sub-contractors. Complex and large construction projects are an assembly of smaller projects or activities.
The use of BIM has been resolute in the construction sector. Even in challenging situations, BIM has gained widespread acceptance and demonstrated project value. As technology and tools continue to evolve, general contractors or contracting companies are looking at greater opportunities to adopt BIM or outsource BIM modeling requirements.
General contractors often face challenges. These include:
Aggressive schedules
Tight budgets
Lower margins
To stay driven, and achieve greater business growth, general contractors need to go beyond the normal and adopt BIM to support and improve projects.
General contractors can influence the significant benefits of BIM through improved transparency and efficiency, enhanced building performance, accurate estimates, 4D logistics, safety planning, and more. Consuming information has helped streamline digital project workflows. As BIM continues to mature, contractors are looking at broad-spectrum usage to enable industry innovation, efficiency, and quality.
Benefits of BIM for General Contractors
General Contractors innovating the construction sector with BIM can influence transformational benefits.
Build winning tenders for greater business advancement
BIM demonstrates strong value for general contractors in winning bids and tenders. Various processes and tools can be utilized to build winning bids. These include:
Proactive conflict identification using coordinated and collaborative BIM modeling
Comprehensive project snapshots through animation, renders, and visualization
Qualifying BOQ's to determine project estimates
2. Optimize preconstruction activities with data-rich BIM
BIM has made great strides in the AEC industry with improved collaboration between the design and construction team. Adding intelligence to 3D models in the preconstruction phase helps improve:
Modeling existing conditions
Leverage constructability and trade coordination
Validate equipment demands
Build installation and shop drawings
Complete projects on time with accurate construction sequencing (4D)
Model-based Quantity take offs help derive accurate cost estimates (5D)
Cost justification for higher project value
3. Improve construction processes and onsite safety using BIM
Having BIM at the helm helps general contractors begin work with a higher level of preparedness and confidence. It also helps work out site logistics, improve onsite safety, etc. Using BIM for construction phasing can help general contractors:
Coordinate and update the federated model with changes in the job site
Understand asset and space information with an enriched and coordinated model
Capture the exact scope of work performed with as-built deliverables
4. Gain smooth and better post-construction operations with BIM
The role of BIM for general contractors in the operations or maintenance phase is crucial. In terms of maintaining, renovating, retrofitting, or expanding buildings, general contractors can meet project goals, boost productivity, organize repairs, etc. Adopting BIM in the operations phase enables general contractors with:
Reduce data inconsistencies and improve data sharing with CoBie compliance
Annotate and tag information in the model for a better understanding of building objects
High-quality content creation or BIM Families to enrich BIM models for enhanced operations
General contracting company saves $7 million for an Oman airport project
An Oman-based general contracting company outsourced its requirements to Hitech CADD services to create a coordinated and clash-free BIM model for a new Oman airport project. As inputs the company provided architectural and structural BIM models along with a set of IFC drawings.
The team of experts at Hitech CADD Services navigated through various challenges of randomized scheduling, coordination and collaboration, clashes in 2D drafts, and created an accurate clash-free 3D MEP model in Revit at LOD 400 with detailed clash reports.
The use of BIM/VDC tools derived cost savings of $7 million in a brief period of six months. The adoption of BIM helped the client streamline work that resulted in 100% installation of MEP systems with zero change orders. Read case study -->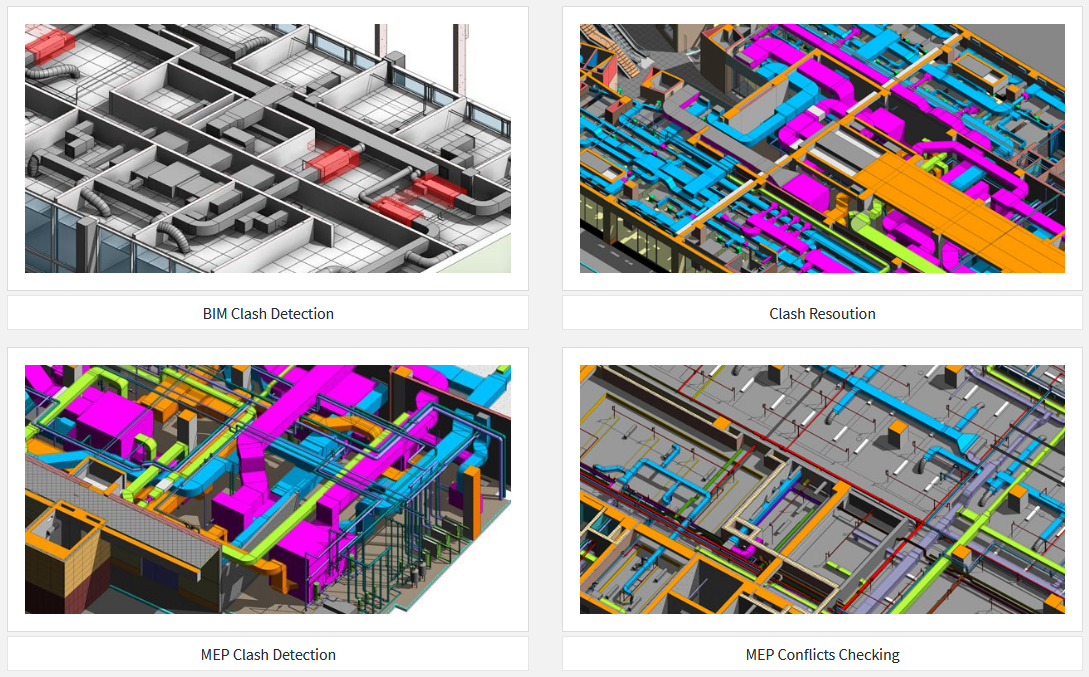 All things considered,
Contractors need to embrace BIM. If you are a general contractor, BIM is a proven tool to reduce project delivery and keep construction projects under budget. Primary roles and responsibilities of general contractors for large construction or renovation projects can be enhanced with the use of BIM services.
Integrated processes and tools help contractors better understand client requirements and enable better productivity, reduced rework, cost savings, and more. This is a major reason why general contractors and general contracting companies are choosing to go the outsourcing way!
Authored by:
Harika Singh is a Sr. Content Specialist at Hitech CADD Services. Her work experience of over 20 years in institutes of repute across USA and India has enabled business stakeholders to achieve high operational efficiency and scalability across the board through comprehensive digitization.